Who is Jonathan Marks?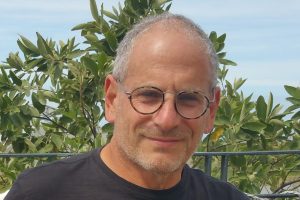 I have a dream that we all can live prosperously on a greener planet with a greater appreciation of nature. That we all can
Put more carbon back into our earth than we release into our atmosphere;
Reduce production and consumption of plastics and other toxic, non-biodegradable materials and gasses that harm our environment, plant and animal life.
I am passionate about applying technology to improve our well-being in ecologically and economically sustainable ways.
My interests lie in the application of renewable solutions to improve both the living standards in our communities and our flora and fauna environs.
As a seasoned professional who was involved in the design, development, manufacture and management of many aspects of technology or industrial businesses, I have a wealth of knowledge and capabilities to contribute and share.
With over twenty years of small business experience including owning, running and managing start ups and small businesses, I have identified certain core principles that business owners need to embrace when their business grows larger than what they can do or keep in their head at any one time. These principles are equally applicable to business owners seeking a succession plan or to make the business more valuable to potential buyers.
I grew up and Johannesburg, South Africa, and received a Masters in Engineering from Wits University. After spending seven wonderful years in Christchurch, New Zealand in the 1990s, I then settled in Steveston, a beautiful fishing village to the south of Vancouver, Canada for twenty years. In 2018, I decided to move back to the country of my birth. I live in Port Elizabeth.
When not at work, I can be found exploring the road less traveled absorbing the rich South African nature and scenery.